Coconut Oil for Animals, 3000 ml
100 % natural protection for your pet
made from 100% harvest-fresh organic coconuts
100% pure Premium Organic Coconut Oil
100% vegan
for natural coat care
natural dietary supplement
natural protection against ticks and other parasites
no additives
Special Price
€54.99
Regular Price
€68.99
Content: 3 l
incl. tax plus shipping
Delivery:
Usually 1-3 days, freeShipping(within Germany)
20%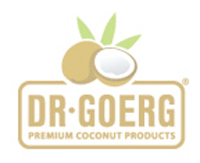 If our pets are well and content, so are we. By using Dr. Goergs Premium Organic Coconut Oil for Animals, you are providing your pets with the care they need. Coconut Oil has a natural way of protecting your dog, cat, horse & Co. against ticks and other parasites. It provides them with a shiny coat and serves as a beneficial dietary supplement. Gently apply a small amount of Organic Coconut Oil to your pets fur and massage it into rough areas of skin. The gentle massage with Coconut Oil not only provides your pet with some snuggle-up time but also with beneficial nutrients.
Dr. Goerg seal of quality
At last: 100 % protection for your pet
Organic coconuts constitute the basis of our all-natural Premium Organic Coconut Oil for Animals. In addition to the top-quality of our raw materials, the gentle and immediate processing contributes to the immense biological value of our organic virgin coconut oil. That way we guarantee the impressively high content of lauric acid which essentially makes this protective agent so potent.
100 % pure Organic Coconut Oil
from monitored organic cultivation
obtained from harvest-fresh coconuts
Dr. Goerg harvest-freshness guarantee: only 72 hours from harvest to product
no additives
high lauric acid content
100 % vegetable food
not refined
not deodorised
not hardened
not bleached
Dr. Goerg seal of quality
Great effect without chemical substancesProtection against ticks? Its simple! Dr. Goerg Organic Coconut Oil for Animals provides a natural protection for dogs, cats and other pets. Thanks to its high lauric acid content, the medium-chain saturated fatty acids can work their magic against ticks. Its a good thing that Dr. Goerg Organic Coconut Oil for Animals contains almost 60 % of lauric acid. Even a small amount massaged into your pets fur and skin will make walks through nature much more pleasant and tick-free. Just like coconut oil for the kitchen, the one for animals is also versatile in use. Due to its many nutrients, vitamins and minerals, it constitutes an ideal dietary supplement for your pet. In addition, it is purrfectly suited for a nice massage your pet will appreciate it. Horse owners also swear on Dr. Goerg Coconut Oil for Animals since it keeps black flies and mosquitos away. A small amount of oil massaged into skin affected by summer eczema can work wonders.
Dr. Goerg seal of quality
Dr. Goerg Organic Coconut Oil for Animals has a shelf life of up to two years. Please store at room temperature and avoid direct sunlight. Below 24 °C the oil solidifies without a reduction in quality.
Dr. Goerg seal of quality
Dr. Goerg seal of quality