Premium Bio-Erdnuss Crunch salted mit Ur-Steinsalz, 500g
Feinste Bio-Erdnusscreme mit crunchy Bio-Erdnussstückchen – aromatisch verfeinert mit naturbelassenem Ur-Steinsalz
feinste Bio-Erdnusscreme mit crunchy Bio- Erdnussstückchen
verfeinert mit naturbelassenem Ur-Steinsalz
aus besten Bio-Erdnüssen, geröstet
köstlich cremig & unvergleichlich aromatisch
100 % vegan
100 % OHNE Palmöl
100 % OHNE Zusatzstoffe oder sonstige, versteckte Zusätze
hoher Ballaststoffgehalt
Proteinquelle
aus kontrolliert biologischem Anbau
vielseitiger Genuss zum Naschen, Kochen, Backen, Verfeinern & mehr
ideal als köstlicher Brotaufstrich
Special Price
€6.99
Regular Price
€8.99
Content: 500 g
incl. tax plus shipping
available again shortly
22%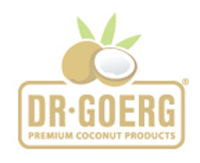 100 % reiner, köstlich crunchiger Erdnuss-Genuss für die ganze Familie!
Aus besten Bio-Erdnüssen und garantiert ohne die Zugabe von Palmöl, Zucker oder sonstigen, versteckten Zusätzen!* Unserem Bio-Erdnuss Crunch salted merkt man an, wie es hergestellt wird. Nur die besten Rohstoffe aus nachhaltigem Anbau werden für die Herstellung unserer Premium Bio-Aufstriche und Bio-Muse verwendet. Bei der schonenden Verarbeitung steht absolute Naturbelassenheit im Mittelpunkt. Daher verzichten wir vollkommen auf Zuckerzusätze*, Palmöl, Emulgatoren und Stabilisatoren. Für die köstliche, cremige Textur verwenden wir ausschließlich knackfrische Erdnüsse aus kontrolliert ökologisch, nachhaltigem Anbau. Diese verleihen unserer Bio-Erdnusscreme nicht nur den unvergleichlich, aromatischen Geschmack sondern sorgen ebenso dafür, dass wichtige Inhaltsstoffe erhalten bleiben. Mit der Hinzugabe von "chrunchig-krachenden" Erdnüssstückchen, erhält unsere Erdnusscreme zudem ihre aufregend, knackige Textur. Geschmacklich abgerundet & aromatisch vollends verfeinert wird das Ganze dann noch durch eine Prise von 100 % naturbelassenem Ur-Steinsalz - et voilà, fertig ist der unvergleichlich, köstliche Geschmack unseres Dr. Goerg Erdnuss Crunch salted! *enthält von Natur aus Zucker
Dr. Goerg seal of quality
Unser Dr. Goerg Qualitätsversprechen für Sie:
Bei der sorgfältigen Herstellung unserer zarten Premium Muse, Aufstriche & Cremes können Sie sich immer zu 100 % sicher sein, dass wir komplett auf die Verwendung versteckter nicht deklarationspflichtiger Zusatzstoffe sowie auf Palmöl, Konservierungsstoffe, Emulgatoren und Stabilisatoren verzichten!
Good to know:
Bei unseren Nuss-Musen, Aufstrichen & Cremes mit hohem Nuss-Anteil ist es ganz normal, dass sich nusseigenes Öl mit der Zeit auf der Oberfläche absetzen kann. Rühren Sie das Mus dann einfach vor dem Verzehr oder der Zubereitung Ihrer Speisen nochmal kräftig um!
Dr. Goerg seal of quality
Unsere feinste Bio-Erdnusscreme mit crunchy Bio-Erdnussstücken & einer Prise feinstem Ur-Steinsalz eignet sich ideal zum Verfeinern, Naschen & mehr…
Egal ob süß oder herzhaft, die besonders cremige Textur des Dr. Goerg Erdnuss Crunch salted, eignet sich für vielseitige Speisekreationen beim Kochen & Backen!
Unser Premium Bio-Erdnussmus ist ein echtes Allround-Talent und darf in keiner Küche fehlen! Ideal als Brotaufstrich, in Gebäck, Smoothies, als Topping von Müsli und Porridge oder in herzhaften Gerichten, wie z.B. Soßen, Dips oder asiatische Currys. Oder ganz einfach pur direkt aus dem Glas – mit dem streichzarten Dr. Goerg Erdnuss Crunch salted sind verführerisch, knackig-cremige Genussmomente garantiert!
Dr. Goerg seal of quality
Zutaten:
Bio-
Erdnüsse
, geröstet (99,5 %) Steinspeisesalz (0,5 %)
100 g enthalten durchschnittlich:
Energie
2520 kJ / 608 kcal
Fett
48 g
- davon gesättigte Fettsäuren
14 g
Kohlenhydrate
13 g
- davon Zucker
4,4 g
Ballaststoffe
8,0 g
Eiweiß
27 g
Salz
0,54 g
Hinweis für Allergiker: In unserer Produktion werden Schalenfrüchte verarbeitet.
Dr. Goerg seal of quality
Trocken, wärme- und lichtgeschützt lagern. Kann Spuren von Schalenfrüchten und Sesam enthalten. Nusseigenes Öl kann sich auf der Oberfläche absetzen. Bitte vor Verwendung unterrühren.
Dr. Goerg seal of quality
Dr. Goerg seal of quality