Organic Peanut Drink 6x 1000 ml - VPE
Unsere vegane Alternative zu Milch
MHD: 14.10.2023
ACHTUNG: letzte Chance, dieser Drink wird aus dem Sortiment genommen!
Aus schonend gerösteten Erdnüssen
Kontrolliert biologischer Anbau in der EU
Soja & laktosefrei – ohne Zuckerzusatz oder Aromen
Recycle- und wiederverschließbares Tetra Pak
Mit Verschlusskappen aus nachwachsenden Rohstoffen
100 % fair, ehrlich, nachhaltig
Special Price
€6.00
Regular Price
€22.80
Content: 6 l
incl. tax plus shipping
Delivery:
Usually 1-3 days, excl. € 5,95 Shipping (within Germany)
Nur noch kurze Zeit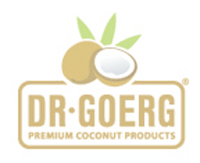 Ab sofort auf der Nussdrink-Karte: der Bio-Erdnuss Drink von Dr. Goerg! Echte Peanutlover und alle anderen können sich ab sofort auf 100 % volle Nusspower freuen. Erleben Sie den vollmundigen Geschmack von frischen, fein gerösteten Bio-Erdnüssen und lernen Sie Genuss von einer ganz neuen Seite kennen. Was Sie nicht erwartet? Aromen, Zusätze oder Industriezucker! Unnötiger Schnickschnack kommt uns nämlich nicht in die Tüte!
Für das bisschen "Mehr" sorgt stattdessen unser natürlicher, erntefrischer Bio-Kokosblütenzucker sowie ein Hauch Steinspeisesalz. Ganz nach dem Motto "Be smart, drink better" versprechen wir Ihnen die beste Bio-Qualität und bieten Ihnen 100 % puren Genuss ohne Kompromisse!
Dr. Goerg seal of quality
Für unseren Bio-Erdnuss Drink verwenden wir nur die besten Bio-Erdnüsse aus kontrolliert biologischem Anbau. Sanft geröstet verleihen Sie unserem Drink ein phantastisches Röstaroma und entführen Sie auf eine wahrhaft köstliche Genussreise, die mit unserem Erdnuss-Drink auch nicht so schnell wieder endet! Wir reisen ohne Zusätze, Industriezucker oder künstliche (Erdnuss-) Aromen im Gepäck. Ergänzt und verfeinert haben wir die Erdnuss mit unserem natürlichen Bio-Kokosblütenzucker, der in aufwendiger Handarbeit aus der Kokosblüte gewonnen und verarbeitet wird. Ein Prise Steinspeisesalz als Gegenspieler kommt ebenfalls ins Tetra-Pak und fertig ist Ihr neuer Genussdrink für alle Lebenslagen!
Dr. Goerg seal of quality
Unser Bio-Erdnuss Drink ist nicht nur pur aus dem Glas DER Genusslöscher schlechthin, sondern brilliert auch in der kalten sowie warmen Küche! Überall da, wo Sie beispielsweise bereits unser Bio-Erdnussmus nicht mehr missen wollen, wird nun auch unser Bio-Erdnuss Drink Ihr Partner in Crime! Nicht nur Curry, Suppen & Soßen schreien laut "Hier bin ich", wenn unser Erdnuss Drink auf der Bildfläche erscheint, sondern auch Frühstücks- & Dessertspezialitäten sowie Getränke reißen sich um unseren neuen Pflanzendrink.
Dr. Goerg seal of quality
Zutaten:
Wasser, Erdnuss, geröstet* (6%), Kokosblütenzucker* (1%), Steinspeisesalz (0,1 %)
100 ml enthalten durchschnittlich:
Energie
170 kJ / 41 kcal
Fett
2,9 g
- davon gesättigte Fettsäuren
1,0 g
Kohlenhydrate
<1,8 g
- davon Zucker
<1,2 g
Eiweiß
<1,7 g
Salz
< 0,1 g
*aus kontrolliert biologischem Anbau
Hinweis für Allergiker: In unserer Produktion werden Schalenfrüchte verarbeitet.
Dr. Goerg seal of quality
Vor dem Öffnen gut schütteln. Nach Anbruch kühl und stehend aufbewahren und innerhalb von 3 Tagen verbrauchen.
Dr. Goerg seal of quality
Dr. Goerg seal of quality