For baking and finishing touches
certified organically grown
Dr. Goerg harvest-fresh guarantee: just 72 hours from harvest to product
additive-free
naturally free from gluten and lactose
vegan (100 % vegetable)
Special Price
€45.49
Regular Price
€58.97
Content: 0
incl. tax plus shipping
available again shortly
Spar- paket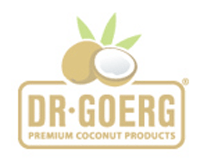 Save a lot, enjoy a lot – the big saving bundle for the whole family. Delicious pancakes, desserts and smoothies are sure to be even more delicious with this dream team! On Organic Coconut Blossom Syrup: A natural sweetener and drink in one – and at an incredibly low glycaemic index of 35! No wonder that coconut blossom syrup is right on trend, and not only for the weight-conscious. Our Premium Organic Coconut Blossom Syrup is carefully hand-made with great attention to the product and quality. This means it retains the maximum nutritional value and is probably one of the 'wellness sweeteners' par excellence. In the summer, you can add it to water or acidic fruit juices and create a delicious thirst-quencher. It's also great for mixed drinks – our Organic Coconut Blossom Sugar is the perfect finishing touch for cocktails. Enjoy its mild flavour and sweeten food and drinks with a hint of tropical sun. The Coconut Blossom Syrup comes in a clever 'squeezy' bottle so it's easy to add the perfect amount. It stands on its head to that the syrup flows right out of the bottle. Handy, practical, delicious! On Organic Coconut Flour: Our Premium Organic Coconut Flour is really rich! For example, a fabulous 40% of it is made up from valuable fibre, to be precise. This is more than other types of flour and some grain bars. It also has plenty of vegetable and gluten-free protein. And of course all the other precious ingredients that this all-round healthy fruit, the coconut, has to offer. Dr. Goerg Organic Coconut Flour is of course pure, unsweetened and unbleached. The more natural a coconut product is, the more enjoyment it will give you, your palate and your body.
Dr. Goerg seal of quality
Unique premium organic coconut quality
Dr. Goerg Premium Organic Coconut products are carefully produced within just 72 hours of harvesting and largely at a temperature of 38°C, retaining the maximum nutritional content. The following products are not raw food quality due to the way they are made: Organic Coconut Milk, Organic Coconut Chips, Organic Coconut Blossom Sugar, Organic Coconut Blossom Syrup.
certified organically grown
made from freshly harvested fruit pulp
Dr. Goerg harvest-fresh guarantee: just 72 hours from harvest to product
no additives
naturally free from gluten and lactose
100% vegetable
not refined
not hardened
not bleached
Dr. Goerg seal of quality
Everything tastes better with coconut Organic coconut products are perfect for modern and nutrition-conscious diets. Dr. Goerg provides pure, natural and delicious alternatives for vegetarian, vegan, gluten-free and lactose-free diets especially. Coconut can also give meat-eaters a new, delicious flavour in their cooking.
Dr. Goerg seal of quality
Dr. Goerg Organic Coconut Products have a shelf life of up to two years. Store sealed at room temperature and keep away from direct sunlight.
Dr. Goerg seal of quality
Dr. Goerg seal of quality