Premium Bio-Cashew Drink 6x 1000 ml
Unsere vegane Alternative zu Milch
MHD: 14.10.2023
ACHTUNG: letzte Chance, dieser Drink wird aus dem Sortiment genommen!
Aus besten, frischen Bio-Cashews
Kontrolliert biologischer Anbau in der EU
Soja & laktosefrei – ohne Zuckerzusatz oder Aromen
Recycle- und wiederverschließbares Tetra Pak
Mit Verschlusskappen aus nachwachsenden Rohstoffen
100 % fair, ehrlich, nachhaltig
Special Price
€6.00
Regular Price
€22.80
Content: 6 l
incl. tax plus shipping
available again shortly
Nur noch kurze Zeit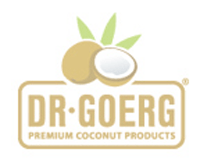 Sie lieben Cashews? Dann haben wir schon etwas gemeinsam. Das Kraftpaket liefert viel Eisen und Calcium – also Nährstoffe, die besonders in der veganen Ernährung wichtig sind. Und genau für solche Cashew-Liebhaber wie Sie und uns, haben wir unseren köstlichen Bio-Cashew Drink kreiert! 100 % pflanzlich und 100 % aromatisch punktet unsere vegane Milchalternative nicht nur mit Geschmack, sondern auch mit Inhalt: hier verstecken sich nur beste, frische Bio-Cashews, die wir mit der natürlichen Süße unserer Bio-Kokosblütenzuckers verfeinert und mit Steinspeisesalz abgerundet haben. Thats it! Mehr kommt uns nicht in die Tüte. Zusätze, Industriezucker oder Aromen suchen Sie hier vergeblich, denn wie immer bei Dr. Goerg gilt: WENIGER IST MEHR!
Dr. Goerg seal of quality
Für unseren Bio-Cashew-Drink verwenden wir nur beste Bio-Cashewkerne aus kontrolliert biologischem Anbau. Frisch, aromatisch mit leicht nussigem Geschmack lässt unser Gemüsedrink keine Wünsche offen. Wussten Sie, dass Cashewnüsse auf Cashewäpfeln wachsen? Es gibt nur EINEN Samen pro Frucht! Allerdings ist die Nuss in unserem Nussdrink gar nicht so selten, keine Sorge! Mit Dr. Goerg erhalten Sie den absoluten Genuss absoluter Spitzenqualität mit besten Zutaten ohne unerwünschte Zusatzstoffe oder Industriezucker. Für einen unvergleichlichen Geschmack haben wir unseren Bio-Cashew-Drink mit unserem naturbelassenen Bio-Kokosblütenzucker und etwas Steinsalz verfeinert. Für mehr ist in unserem Tetra Pak kein Platz!
Dr. Goerg seal of quality
Eine Nuss, die alles kann! Unser Bio-Cashew-Drink ist ein wahrer Alleskönner für alle Nuss-Liebhaber und macht nicht nur pur absolut klasse, sondern ist natürlich auch als Alternative zu pflanzlicher Milch in Kakao, Kaffee oder Shakes eine sehr gute Wahl. Das vollmundige Aroma bester Cashewnüsse harmoniert perfekt mit den Röstaromen Ihres Kaffees und das Beste kommt noch: Unser Nussdrink lässt sich aufschäumen und ist somit auch eine wahre Wohltat für Ihre Barista-Fähigkeiten! Natürlich lässt sich auch die warme Küche mit unserem Cashewnuss-Drink verzaubern. Kochen, backen und verfeinern... wir verwenden den Pflanzendrink für alles, was andere Milch und Sahne verwenden und noch mehr! Denn der Cashew passt zu vielen unterschiedlichen... mit seinem mild-nussigen Geschmack.
Dr. Goerg seal of quality
Zutaten:
Wasser, Cashewnüsse* (6 %), Kokosblütenzucker* (1 %), Steinsalz (0,1 %)
100 ml enthalten im Durchschnitt:
Energie
164 kJ / 40 kcal
< tr>
Fette
2,7 g
- davon gesättigte Fettsäuren
0,5 g
< /tr>
Kohlenhydrate
< 2,6 g
- davon Zucker
< 1,3 g td>
Eiweiß
< 1,1 g
Salz
<0,1 g td>
*aus kontrolliert biologischem Anbau
Hinweis für Allergiker: In unserer Produktion werden auch Erdnüsse und Schalenfrüchte verarbeitet.
Dr. Goerg seal of quality
Vor dem Öffnen gut schütteln. Nach Anbruch kühl und stehend aufbewahren und innerhalb von 3 Tagen verbrauchen.
Dr. Goerg seal of quality
Dr. Goerg seal of quality