100 % rein pflanzlich & perfekt aufschäumbar – unser neuer Bio-Barista-Kokosmilchdrink!
100 % veganer Bio-Barista-Kokosmilchdrink
100 % perfekt aufschäumbar
hergestellt mit sonnengereiften, erntefrischen Bio-Kokosnüssen
ohne versteckte Zusäze
ohne Kuhmilch
ohne Soja
ohne Industriezucker
100 % fair, ehrlich, nachhaltig
von Natur aus gluten- und laktosefrei
im recycle- & wiederverschließbaren Tetra Pak
mit neuen BIO-BASED-CAPS aus nachwachsenden Rohstoffen
restlos ausschüttbar ohne zu kleckern
Special Price
€1.00
Regular Price
€17.95
Content: 6 l
incl. tax plus shipping
available again shortly
94%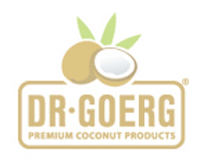 Dürfen wir vorstellen? Unsere neuer, rein pflanzlicher BARISTA-KOKOSMILCHDRINK in bester Bio-Qualität: Barista de Coco! Perfekt aufschäumbar, absolut neutral im Geschmack und 100 % vegan! Wenn Sie eine aufschäumbare und rein pflanzliche Alternative zu Kuh- und Sojamilch suchen, dann sollten Sie unsere Bio-Barista de Coco unbedingt probieren. Hier steckt zwar unsere erntefrische Bio-Kokosmilch drin, jedoch wollten wir eine vegane & geschmacksneutrale Bio-Barista-Alternative schaffen, die eben nicht durch künstliche (Kokos-) Aromen verstärkt wird und den vollmundigen Geschmack von Kaffee oder Kakao somit auch nicht überdeckt. Deshalb haben wir uns gegen die Hinzugabe unseres Bio-Kokoswassers entschieden und somit ein Produkt kreiert, welches auch die Heiß- und Kaltgetränke von Nicht-Kokos-Fans rein pflanzlich und OHNE Soja verfeinert. Durch die Hinzugabe von Reisprotein und Xanthan lässt sich die Baristamilch perfekt aufschäumen und fällt nicht gleich wieder in sich zusammen. Ein absoluter Pluspunkt für echten Bio-Barista-Genuss!
Dr. Goerg seal of quality
Unsere Barista de Coco wird in gewohnter und bester Dr. Goerg Bio-Qualität mit erntefrischen, sonnengereiften Bio-Kokosnüssen aus kontrolliert biologischem Anbau hergestellt. Auch in unserem Bio-Barista-Kokosmilchdrink finden Sie unsere reine Bio-Kokosmilch für 100 % besten Bio-Barista-Genuss, jedoch wird unser neues Mitglied der Kokos-Familie nicht mit unserem Bio-Kokoswasser ergänzt, da die Geschmacksneutralität eines unserer wichtigsten Kriterien bei der Kreation der Bio-Baristamilch war. Wir wollten, dass JEDER echten Bio-Barista-Genuss erleben und schmecken kann und haben deshalb auf ein exotisches Aroma verzichtet.
Dr. Goerg seal of quality
Unsere Barista de Coco bedeutet für alle Barista-Liebhaber 100 % PUREN GENUSS! Egal, ob Kaffee, Matcha, Tee oder Kakao: der köstliche Kokosmilchschaum lässt auch Sie auf Wolke 7 schweben. Und so gelingt Ihnen der perfekte Kokosmilchschaum mit unserer Barista de Coco: Step 1: Barista de Coco direkt aus dem Kühlschrank nehmen und ein Milchkännchen oder den Milchaufschäumer mit der gewünschten Menge befüllen. Achtung: Die Barista-Kokosmilch gewinnt während des Aufschäumens an Volumen. Das Kännchen also maximal zur Hälfte Befüllen. Step 2: Wenn Sie unsere Barista de Coco mit dem Dampfstab aufschäumen, sollten Sie den Kokosmilchdrink bis max. 65 °C erhitzen. Step 3: Das Milchkännchen oder den Milchaufschäumer auf den Tisch klopfen, schwenken und die Barista de Coco eingießen.
Dr. Goerg seal of quality
Zutaten:
Wasser,Kokosmilch* (17%), Maltodextrin*, Reisproteinisolat*, Verdickungsmittel: Xanthan
100 ml enthalten durchschnittlich:
Energie
188 kJ / 42 kcal
Fett
2,9 g
- davon gesättigte Fettsäuren
2,4 g
Kohlenhydrate
< 3,5 g
- davon Zucker
< 0,7 g
Eiweiß
< 1,2 g
Salz
< 0,02 g
*aus kontrolliert biologischem Anbau
Dr. Goerg seal of quality
Vor dem Öffnen schütteln. Nach Anbruch kühl und stehend aufbewahren und innerhalb von 3 Tagen verbrauchen.
Dr. Goerg seal of quality
Dr. Goerg seal of quality